Wish to send us a comment, suggestion, word of praise or have a membership question? Please use our form below for quick response.
There are many benefits when you join our mail list. Don't hesitate to add your address with a double opt-in, below. You will receive an email confirmation that you have been added successfully.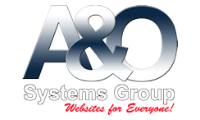 Markham Stouffville Cruisers car club drives community charities through shared passion

The Markham Stouffville Cruisers car club, a local-based group with "big-hearted" members, is garnering attention for their outstanding philanthropic efforts in the community. Led by Terry Sutton, the club's president, they are making a significant impact through their volunteer-based, registered, non-profit organization.
Meeting every Wednesday night at the Markham Village Community Centre, on Highway 7 just east of Markham Road, from 5:30 p.m. to 8:30 p.m. since May until Sept. 6, the group exemplifies their club motto, "Community Driven," through their dedication to giving back to the community.
Sutton says the heart of their mission lies in fundraising for local charities that directly impact the area. The Markham and Whitchurch Stouffville Food Banks are among the primary beneficiaries of their efforts, helping to provide much-needed support to those facing hardship. Furthermore, the club awards two Markham Stouffville Cruiser Memorial Scholarships annually to graduating students in the Markham and Stouffville communities pursuing a post-secondary education in the automotive industry, investing in the next generation of automotive enthusiasts.
Their philanthropic reach extends to the Markham Stouffville Hospital's mental health unit, and the club actively sponsors the MS Road to a Cure Charity Car Show, contributing to the fight against multiple sclerosis.

Continued:
Apart from their charitable contributions, the Markham Stouffville Cruisers use their passion for classic cars to enrich various community functions. They make special appearances with their show cars at events such as the Terry Fox Run, Markham Missionary events, the Rock N' Roll Classic Car Show in Stouffville and mini car shows at nursing homes, spreading joy and delighting audiences of all ages.
Recently, the car club demonstrated their generosity by assisting a local up-and-coming music artist, MICO, in his music video shoot for his newly released song, "Prove Me Wrong." The club provided their classic cars, adding an extra touch of style and character to the music video.
On Aug. 9, the Markham Stouffville Cruisers have an exciting event planned, as they will be conducting a cheque presentation to the Markham Stouffville Hospital during their cruise-in night. Markham Fire and Emergency Services will also be part of the celebration, showcasing their antique fire truck alongside an in-service truck. The firefighters will be actively participating in the fundraising initiative by "passing the boot," collecting donations for the club's charitable causes.
Sutton and the entire Markham Stouffville Cruisers car club are calling upon the community to join them for this special night.
Originall published in York Region Website