Wish to send us a comment, suggestion, word of praise or have a membership question? Please use our form below for quick response.
There are many benefits when you join our mail list. Don't hesitate to add your address with a double opt-in, below. You will receive an email confirmation that you have been added successfully.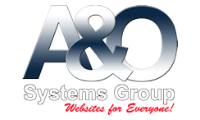 September 27, 2023
Markham Missionary Church

Dear Markham Stouffvile Cruisers

On behalf of Markham Missionary Church, we want to express our sincere appreciation and thanks for your support of our Potato Fry / Harvest Festival on September 17. Your participation as a group was such a blessing to us. These amazing "machines" that you brought triggered curiosity on so many and was greatly appreciated by all.
The event could not have been a success it was, without so generous people like you. Once again, thank you for your support of our event!
Sincerely,

On behalf of Markham Missionary Church

Pastor Artur Esau
August 10, 2023
Union Villa LTC

To the Markham Stouffville Cruisers

On behalf of all residents and staff here at Unionville LTC we would like to thank you for making the resident's day memorable. The car show was great despite the weather. We thank all the cruisers for coming and creating a great experience for our residents! We look forward to doing it again in the future.

Sincerely, Lindsay Bailey Manager of Recreation Services
More Tesimonials
August 20, 2023
Chartwell Rouge Valley Retirement Residence
Dear Terri and Dan,
I wanted to tahank you on behalf of the residentas and myself, for your attendance at Chartwell Rouge Valley Retirement Residence. It was truly beyound my wildest dreams that so many of you would come and in addition, we have a beautiful day weather wise.
The residents loved chatting with you and many I overheard saying "I had one of those.... and that one".... it brought back some lovley memories.
As I know that you are putting lots of work and effort into this kind of attendances and of course other shows, as a token of our appreciation, Chartwell Rouge Valley Retirement Residence would like to make a $100.00 donation to your organization so you may keep up the good work.
I look forward to seeing you again next year. Please thank all the other vehicle owners that showed up from all our residents and myself.
August 23, 2023
Markham Stouffville Hospital
Dear Terry,
On behalf of the Markham Stouffville Hospital (MSH) Foundation, we would like to thank the Markham Stouffville Cruisers Club for supporting MSH through your summer fundraising initiatives. The generous spirit of community and groups such as yours is, and always has been, a powerful force behind the skill and passion with which MSH's health professionals deliver care.
Your generous contribution of $1,335 is making a lasting impact in our community, and will benefit the mental health programs within the Gulshan & Pyarali G. Nanju Mental Health Services at MSH. This includes the development of in and out-patient programs, to help reduce wait times and ensure members of our community can access more timely care, closer to home. Government can't fund all programs and other priority needs. That is why your support is vital and so very much appreciated.
Together, we will ensure that everyone in our increasingly diverse community who faces obstacles on the path to mental health wellness, can find the opportunity for a better future at MSH. Thank you!
Allan Dell and Matteo Paolucci