Wish to send us a comment, suggestion, word of praise or have a membership question? Please use our form below for quick response.
There are many benefits when you join our mail list. Don't hesitate to add your address with a double opt-in, below. You will receive an email confirmation that you have been added successfully.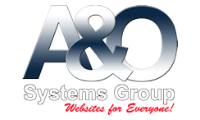 Don't let the name "Markham Stouffville Cruisers", fool you! For just a local name, we have a province-wide impact on so many lives! While all of our Executives have a certain something for classic automobiles, their each an outstanding member of our society. We have NASCAR owners, politicians, business Executives and Nurses on our team – what connects them all is their love of cars and the fact that they are all based in Markham and Stouffville, Ontario.
Markham, is part of the Municipality of York, situated approximately thirty KM northeast of Downtown Toronto. With a population of three-hundred, thirty-thousand, Markham is ranked the largest in the Greater Toronto Area and sixteenth largest in Canada. Quite a few of our Members, Sponsors and Executives are from Markham.
We are pleased to say that many of our Sponsors, Members and Executives are also from and located in Whitchurch-Stouffville, which is part of the Greater Toronto Area, about fifty kilometres north of Toronto.