Wish to send us a comment, suggestion, word of praise or have a membership question? Please use our form below for quick response.
There are many benefits when you join our mail list. Don't hesitate to add your address with a double opt-in, below. You will receive an email confirmation that you have been added successfully.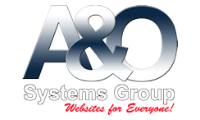 Fraser Lucy of Markham Stouffville Cruisers presents a $500 dollar cheque for the 25th Annual Toy Mountain Drive. Meet the team and become a member, fun activities for everyone while generously donating to worthy causes and helping our communities!
Now, more than ever, we need to recognize that helping and giving of your time and cash are essential to help some of the most vulnerable members of our society! We've been given this great opportunity to help other's when they need it most! Will you join us? Don't hesitate to visit YouTube and comment on our work, as we promote Markham Stouffville Cruisers and help our communities succeed!
Big congratulations to Mico on his first ever music video. Have a listen and share your remarks with us on our Facebook Group Page!
For quick contact, don't hesitate to utilize our contact form to your upper-left. For our members, sponsors, general public and media inquires, we are pleased to offer a number of easy-to-use contact methods. Don't hesitate to click below and choose a method that works best for you.