Wish to send us a comment, suggestion, word of praise or have a membership question? Please use our form below for quick response.
There are many benefits when you join our mail list. Don't hesitate to add your address with a double opt-in, below. You will receive an email confirmation that you have been added successfully.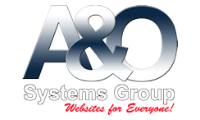 We have the best charitable events of any car club in Ontario! Summer, winter, spring and fall, we have something for everyone on a weekly monthly and yearly basis. Don't hesitate to review some of our on-going events and past events. Care to join us? Let us know and we will provide you with all the details! Better yet, why not join ug on our Facebook Group for very latest details?
Don't forget - the Sunday morning get together for Coffee, Cars & Cruises. We alternate every Sunday between Tim Hortons and Boston Pizza parking lot—both on Hoover Park Drive in Stouffville starting at 8:30 am. Thank you to Youngs Insurance who provides free donuts and coffee on the Sundays in the Boston Pizza parking lot. Also, we have Pop up cruises going on those days as well. For those that want to participate, the cruise usually leaves around 9:30 am. Last week's cruise to Tailgate's Restaurant in Orillia was a lot of fun. We were treated to watching sea planes take off and land in the river next to the patio we were dining at.
Because our club is so great, the executive would like to propose extending our club get togethers past the traditional summer season cruise-in evenings by introducing social event evenings once a month during the off cruise season months.
Wednesday nights at the Stouffville Royal Legion Branch #459, 150 Mostar St.
When: Wednesday, December 6
Where: Southside Restaurant, 6061 Hwy 7 East, Markham
Time: 6:00pm
RSVP: November 30 - to Terry Sutton
Southside Restaurant is in the plaza just east of the Markham Village CC (where we have our cruise nights). Southside has offered us a special dinner menu. You pay $10 for dinner, plus tax & 18% tip automatically added to the bill (plus whatever extras you order (beverages, dessert, etc ). You have your choice of 1 of 3 of the following menu options:
Chicken parmesan with linguine, Blackened Tilapia with roast potato and veg or Meatloaf marsala with roast potato and veg
Wear your UGLY CHRISTMAS SWEATER for a chance to win a Gift Certificate.
Our New Home!
Markham Village Community Center, 6041 Hwy 7. Turn off Hwy 7 onto Cosburn Road for access to the parking lot.
As you can see on the map, there are many amenities nearby; Southside Restaurant, Pizza Nova, Pizza Pizza, Diary Queen, Starbucks.
Looking forward to seeing everyone!
Since our Treasurer, Dan Fanelli, will be on holiday in March & April, we are having our AGM early. Even though our year end isn't until March 31st, we would appreciate it if you could pay your membership fees for the 2024 at this meeting.
When: Thursday, February 22, 2024
Where: 51 Sanctuary Way (Party Room) - This is the location of Martin Silver's condo property
Time: 6:30pm