Wish to send us a comment, suggestion, word of praise or have a membership question? Please use our form below for quick response.
There are many benefits when you join our mail list. Don't hesitate to add your address with a double opt-in, below. You will receive an email confirmation that you have been added successfully.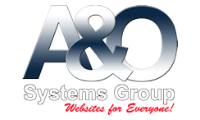 As most are already aware, in promotion and of advertising, a testimonial or show will consist of an individual's written or spoken statement, explaining the virtue of a product of service. The terms testimonial, usually applies to the sales pitch attributed to ordinary citizens, whereas the word "endorsement" typically applies to pitched by celebrities. Testimonials can be part of a communal marketing.
As a result, we are pleased to receive many unsolicited testimonials from individuals and organizations alike and will leave them here, on our testimonials page, for your viewing convenience. We want to know about your experience with Markham Stouffville Cruisers, so we can continuously evaluate and improve on what do. Don't hesitate to submit your comments through our Quick Contact Form and we will be pleased to share them with the world.
Kevin J. Collins
President and CEO
Easter Seals Ontario
"Thanks you so much for coordinating last nights event. I sincerely hope the parade went well and that you managed to stay warm. On behalf of Easter Seals Ontario and all kids with physical disabilities, thank you for your generous donation. I look forward to working with you and your club members throughout 2021. Happy Holidays and please continue to be healthy and safe."

George Spanoudis
Manager/Community Cellarer
St John The Compassionate Mission
Hello Terry, The lady standing next to you is Joanna, she is a longtime volunteer at St John's Mission since 1985. St John The Compassionate Mission would like to thank Terry and Fraser from the Markham/Stouffville Cruisers for coming down to St John The Compassionate Mission at 155 Broadview Avenue and dropping off the t-shirts and donation. St John The Compassionate Mission provides meals and a wide range of programs to marginalized individuals in the city of Toronto, many who are homeless, on social assistance and often struggling with addiction. Thank you