Wish to send us a comment, suggestion, word of praise or have a membership question? Please use our form below for quick response.
There are many benefits when you join our mail list. Don't hesitate to add your address with a double opt-in, below. You will receive an email confirmation that you have been added successfully.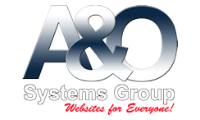 Our newsletter is constantly improving and reaching greater numbers, every month. We are proud to compile an informative news letter, once a month, for distribution throughout Ontario! Get connected today through our news letter and receive insightful information, news and great articles by our Communications and Events Director, Terry Sutton. You will find excellent, Member-only, exclusive articles, a comprehensive buy and sell section and so much more. Simply use our Join List feature, or contact us for a subscription and access to great events! Your contribution will be used to help some of of societies most vulnerable. Will you join today and help us?