Wish to send us a comment, suggestion, word of praise or have a membership question? Please use our form below for quick response.
There are many benefits when you join our mail list. Don't hesitate to add your address with a double opt-in, below. You will receive an email confirmation that you have been added successfully.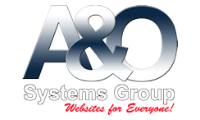 Effective Date: Tuesday, December 15, 2020.
Markham Stouffville Cruisers ("us", "we", or "our") operates the http://markhamstouffvillecuisers.com website (the "Service").
This page informs you of our policies regarding the collection, use, and disclosure of personal data when you use our Service and the choices you have associated with that data. Our Privacy Policy for Markham Stouffville Cruisers is managed through A and O Systems Group.
We use your data to provide and improve the Service. By using the Service, you agree to the collection and use of information in accordance with this policy. Unless otherwise defined in this Privacy Policy, terms used in this Privacy Policy have the same meanings as in our Terms and Conditions.
We collect several different types of information for various purposes to provide and improve our service to you.
Types of Data Collected
Email address
First name and last name
Phone Number
Service Address
Service Type
Comments
Cookies and Usage Data
Usage Data
We may also collect information how the Service is accessed and used ("Usage Data"). This Usage Data may include information such as your computer's Internet Protocol address (e.g. IP address), browser type, browser version, the pages of our Service that you visit, the time and date of your visit, the time spent on those pages, unique device identifiers and other diagnostic data.

Tracking and Cookies Data
We use cookies and similar tracking technologies to track the activity on our Service and hold certain information.
Legal Requirements
Markham Stouffville Cruisers may disclose your Personal Data in the good faith belief that such action is necessary to:
To protect against legal liability
To protect the personal safety of users of the service or the public
To prevent or investigate possible wrongdoing in connection with the service
To protect and defend the rights or property of Markham Stouffivlle Cruisers
The security of your data is important to us, but remember that no method of transmission over the Internet, or method of electronic storage is 100% secure. While we strive to use commercially acceptable means to protect your personal data, we cannot guarantee its absolute security.
For quick contact, don't hesitate to utilize our contact form to your upper-left. For our members, sponsors, general public and media inquires, we are pleased to offer a number of easy-to-use contact methods. Don't hesitate to click below and choose a method that works best for you.