Wish to send us a comment, suggestion, word of praise or have a membership question? Please use our form below for quick response.
There are many benefits when you join our mail list. Don't hesitate to add your address with a double opt-in, below. You will receive an email confirmation that you have been added successfully.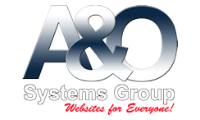 Welcome to our Marketplace. This unique space is perfect for memebers only, looking to buy or sell, hard-to-find items for classic automobiles. From restoration project cars to parts and service, we are the Marketplace for you! If it's not listed here, we are the group that can get it for you. If you wish to advertise here, don't hesitate to send us a quick contact form with details and our Editor, Terry, will be pleased to reach out and work with you on your next ad.
All of the following items are for sale.
1966 AC Cobra - $75,000
A lot of you know me, Sharon Dimand, and a lot of you knew my husband Dave. I have decided that it's time to sell the Cobra. Attached is the spec sheet that we had made up with the pertinent details. It is registered at the MTO as a 1966. Here is a link to a car show showing the Cobra - https://youtu.be/HBOBXN9EkiU
Please email me if you are interested and have any questions about the Cobra - sdimand@rogers.com
I will also be selling the 9000lb Quatro Stacker XL 4 post lift from The Lift Super Store.
Car trailer - 4 wheels new tires , new rims, heavy duty axle 16' feet long + 3' tongue heavy duty,surface rust only 4,000 lbs capacity asking $2,500 00 or best offer.
ATV- 2020 CFTMO 500 cc, only 226 miles on it, still new, used 6 times since 2020 asking $8,500.00 Carrier on back extra. Contact: Claude Mainville—289-200-6374
Continued on Page 2