Wish to send us a comment, suggestion, word of praise or have a membership question? Please use our form below for quick response.
There are many benefits when you join our mail list. Don't hesitate to add your address with a double opt-in, below. You will receive an email confirmation that you have been added successfully.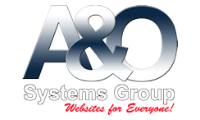 You can add Markham Stouffville Cruisers, contact information, directly to your smart phone using your device and a bar code reader. If you don't have bar code reading software install, you will have to visit your preferred software repository and install the application. When your ready, simply scan this bar code to automatically add us to your contact list.
Perhaps the best method to contact us would be via a quick email at:
markhamstouffvillecruisersclub@gmail.com
Your email will reach our inbox and will be distributed to our Executive Team where the appropriate contact will respond to you as quickly as possible.
Our Live Help Operators offer a great way to get answers to most of your frequently asked questions, fast. This service is available throughout North America from 9AM – 6PM, E.S.T., covering all time zones and is an ideal communication method if you're sitting at your computer. Don't hesitate to use this feature, specifically designed for ease of use and convenience. To initiate a "Live Chat" simply click on the button below, to get started.

Text Message is increasingly becoming a very popular choice for quick communications. As a result, don't hesitate to send us a text message, directly through our website and we will contact you as soon as possible. Please note that this feature may be inactive.
Our online, Live Call service is a quick, easy-to-use, feature which establishes a live telephone call between you and a Markham Stouffville Cruisers Representative. Simple enter your desired phone number and we will establish the connection for you. Please note that this feature may be inactive.