Wish to send us a comment, suggestion, word of praise or have a membership question? Please use our form below for quick response.
There are many benefits when you join our mail list. Don't hesitate to add your address with a double opt-in, below. You will receive an email confirmation that you have been added successfully.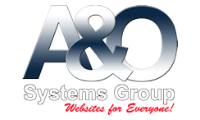 Feature Car of the Month for October 2023

Meet Mel Gigliotti and his 1981 Camaro Z28
In December 1980 my dad and I tripped down to Belmont Chev Olds Ltd. and ordered my first car when I was 18 years old. My car arrived at the end of February 1981 all the way from Norwood, Ohio, USA. The 1981 Chevrolet Camaro Z28 came black in colour with red interior, 5.7L, V8, 190 horsepower and automatic transmission. The car was one of fourteen thousand black Z28's that rolled off the assembly line with a retail starting price of $8,025 and the most popular option was Code #A01 (all around soft ray tinted glass). 1981 was the last year for the second generation of the Camaro (1970-1981). It also marked a big difference between the Canadian and American versions of the pony car. The Z28 was the Top Dog in the Camaro line up. The name Z28 was a three-digit alphanumeric GM sales code for a "Special Performance Package". I fell in love with this beauty, and it's been the only special interest car I have ever owned.
The car was primarily driven for the first 5 years of ownership (1981-1986) and never seen a winter. For the next 28 years the car was rarely driven, and garage stored to maintain its originality. It comes as a surprise to many car enthusiasts when I tell them my Camaro is original paint, interior, rims and engine. It was not until 2014 that I modified the engine and exhaust system, and two weeks later I had doubled the horsepower.
In my teens and early 20's I felt on top of the world, cruising down Jane Street hanging out with my friends at Il Tempio's. Cruising back then meant hitting Wasaga Beach, Crystal Beach, Niagara Falls, Fort Erie and almost anywhere the car would take me and the boys.
One memorable moment was when we drove down to Windsor for a weekend and while we were there, we crossed over to Detroit to enjoy the Grand Prix festivities. We parked the car at the Roostertail parking lot which was a huge, sodded field. As my friend and I started walking between all the parked vehicles, my friend started to tell me a story about the history of parking in Detroit; he said, "Don't be surprised that when we return you will find the licence plate on the ground andthe car gone". As soon as he told me this story, in a heartbeat we made a U-turn and hopped into the car and took off to cruise the neighbourhoods of Detroit without getting out of the car.
My favourite award the car won is the 11th Annual Show'N Shine Markham Classic Cruisers 2018 Winner Best Car 1977-1983.
I'm proud to say I have been a member of Markham Stouffville Cruisers since 2017 and since joining the Club I've made numerous new friends and shared fun times at awesome car shows.