There are many benefits when you join our mail list. Don't hesitate to add your address with a double opt-in, below. You will receive an email confirmation that you have been added successfully.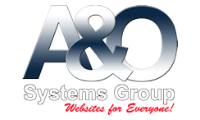 Purchasing or renewing your membership is critically important to us and you will enjoy many benefits associated with your generosity. Monthly news letters, great events and activities, access to our Facebook page are just a few items worth mentioning. Simply fill out and submit our Membership form below or download and complete our PDF application and submit that to us. We will respond shortly with an email to the registered account.

When it comes to completion and submission of your application form, we are pleased to offer alternatives to online forms. As a result, don't hesitate to download and return our Membership application form, when convenient. You will require PDF reading software on your computer or smart device to view and print this application.
Our executive team is pleased to donate experience, time, skills, talent and money to help better our community and serve the neighbourhoods throughout our great Province.