Wish to send us a comment, suggestion, word of praise or have a membership question? Please use our form below for quick response.
There are many benefits when you join our mail list. Don't hesitate to add your address with a double opt-in, below. You will receive an email confirmation that you have been added successfully.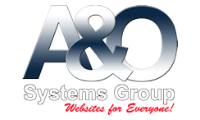 Here at Markham Stouffville Cruisers, we are committed to keeping the line of communication open at all times, while ensuring you have every opportunity and the most convenient methods of communication available.
If you have any comments to share with us, compliments or complaints, we definitely want to hear from you! We are available to take your call, emails, form mails or text messages. Please don't hesitate to reach out to us for immediate assistance and we will be pleased to answer all of your questions.
Please note that we do respond to all requests on a first come basis and prioritize your requests to answer all of your questions. Every effort will be made to contact you as soon as possible, usually in just a matter of moments.
Our postal address is currently unpuplished. Please contact us and we will be pleased to arrange for shipping requirements.