Wish to send us a comment, suggestion, word of praise or have a membership question? Please use our form below for quick response.
There are many benefits when you join our mail list. Don't hesitate to add your address with a double opt-in, below. You will receive an email confirmation that you have been added successfully.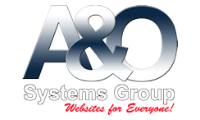 Markham Stouffville Cruisers supports charities, non-profit organizations:
Markham Stouffville Cruisers, a registered, non profit, registered charitable organization, is comprised of big-hearted car enthusiasts.
The volunteer-driven club has seven members on its executive committee and has 71 members that meet on Wednesday nights at the Stouffville Legion parking lot.
The current executive committee was elected only one year ago, and it has been challenging navigating the club through the pandemic. In some small ways, the pandemic gave the new executive committee a chance to kick start some new endeavors such as a monthly newsletter, a revamped website and to gain a presence on social media via Facebook.
"We are all enthusiastic and working hard to get our name out there which will hopefully attract and retain more sponsorship," says Terry Sutton.
Minus operating costs for club insurance, website fees and a few miscellaneous administrative expenses all the funds collected by the group's membership fees and 50/50 draws are donated to charities and organizations in need. Most notable the Markham and Stouffville Food Banks, the Stouffville Legion, CTV's Toy Mountain, War Amps, local Girl Guides and Easter Seals.
At Motorfest in Stouffville in September, Sutton coordinated a fundraising photo-op for Easter Seals. Together with Fast Eddie (Ed Hakonson) who brought his Nascar and Canadian Champion Nascar Driver Jason Hathaway who posed for pictures with kids of all ages for a donation to Easter Seals, this venture raised $2000 for Easter Seals. Historically, the club has also donated to Yellow Brick House and donated high school bursaries.

Continued:
To attract more sponsors, the group is selling advertising space on its website at www.markhamstouffvillecruisers.com.
All sponsors that donate $1000 in goods, services or money for advertising will have their company logo added to the Marching Logos at the bottom of the website's home page. The greater the sponsorship, the more money we will be able to donate to charities that directly impact our local community.
On October 6th, the group will be holding its last official cruise in as a club for the season. That night, they will donate $1000 to the Stouffville Legion.
Sutton explains it well why she loves being on the executive committee.
"I'm a retired nurse," Sutton said. "Caring about others is in my blood. I have also volunteered my time to various organizations in the past, but I am most proud of this club, what they do and what we stand for. I am lucky as being an executive with the MSC has allowed me to marry my passion for my 1967 Camaro convertible that I have owned for 40 years to my other passion, helping others in need."
Originall published in the Stouffville Review and Markahm Review on October 3rd, 2021