Wish to send us a comment, suggestion, word of praise or have a membership question? Please use our form below for quick response.
There are many benefits when you join our mail list. Don't hesitate to add your address with a double opt-in, below. You will receive an email confirmation that you have been added successfully.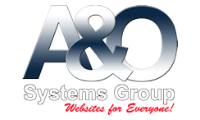 Terry Sutton - President
From Toronto, Ontario
Status: Active since 2016
Terry is a retired nurse that joined MSC in 2016. Prior to nursing, Terry worked as an Event Planner for Price Waterhouse. After her twins were born, she volunteered her time as an event planner for the Parents of Multiple Births Assoc., and Markham Boy Scouts. Later she worked part time as an Event Planner for Markham BIA, and Skyloft Ski and Country Club… while working at Skyloft she was invited to join the Canadian National Ski Patrol system. Becoming a patroller inspired Terry to return to school and pursue a new career in Nursing. During her stint with the ski patrol she was honoured to be selected to attend the 2010 Olympics as a Ski Patroller Medic in Whistler for the Alpine Events. Terry has proudly owned her 1967 Camaro convertible for almost 40 years! When not cruising in the Camaro with her husband Mike, she enjoys golfing, skiing, cycling, bowling, gardening and reading.
Claude Mainville - Vice President
From Toronto, Ontario
Status: Active Since 2022
An avid boater, fisher, business owner, hockey fan, and car lover. We are pleased to announce that Claude "Frenchie" Mainville has joined Markham Stouffville Cruisers as our Secretary in May, 2022. Claude has a long history in the renovation industry spanning thrity-five years and long roots as an Aboriginal Algonquin Indigenous. Claude is also the proud owner of five collectable cars which he loves to show off, every chance he gets. Welcome to the team Claude!
Dan Fanelli - Secretary
From Toronto, Ontario
Status: Active Since 2022
Dan is the owner and operator of a premier renovation contracting outfit in Ontario. He has a love of Nascar racing and has been in attendance at seventeen of twenty-three tracks throughout the U.S.A. for various, related-events. Dan will eventually visit the remainder of venues over the next while. A natural outdoors man, Dan loves camping and travel – especially in Rockies and PEI. We are pleased to welcome Dan to Markham Stouffville Cruisers where has made very significant contributions since 2015. Dan is currently the proud owner of a 1999 Camaro Z28, purchased new, and a 1957 Chev Bel Air.
Hugo Kroon — Director
From Whitchurch-Stouffville, Ontario
Status: Active
Hugo Kroon is 63, married and has three daughters - hence all the grey hair! Hugo is in his second term as a councillor for the Town of Whitchurch-Stouffville, and is semi-retired from the Landscape Management industry. He keeps himself entertained with his three grandkids, hunting and other shooting sports, antique furniture restoration/repurposing and a severe addiction to auction sales. He has resided here in Town for over 30 years… and is really starting to get used to it! Hugo has been a hot rod enthusiast since his teen-aged street racing days to the present. He currently owns two cars; a 67 Dart drag racer, and a 68 Valiant daily driver, and is beginning to rebuild/restore a 85 D150 to be used as a hauler. Everything in his driveway is a dodge, even his dog is named "Mopar". He is a Mopar guy thru and thru... "and that says it all".
Mario Vella - Executive Vice-President
From Toronto, Ontario
Status: Active Since 2010
Mario, born in 1963 in Malta is husband to Olimpia. Together they have two daughters and three grandkids who enrich their life with much love and joy. Mario is a big fan of classic cars and memorabilia, he drives a 1949 fully restored M47 pick-up, restored and shiny. Mario has been a General Contract and Construction Consultant for over thirty-three years. He is also a Pyro Technician as well as the owner/operator of Pyro Mario Fireworks. In his spare time, Mario enjoys cooking.
Our executive team is pleased to donate experience, time, skills, talent and money to help better our community and serve the neighbourhoods throughout our great Province.